TwoAlign
Together we benefit
Our challenge was: Can you produce a high quality coffee with supplements? We accepted the challenge and the result exceeded our wildest dreams!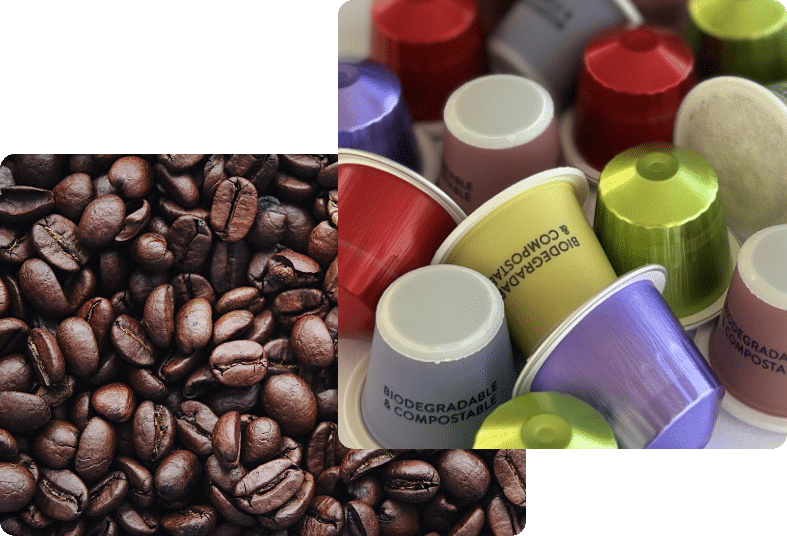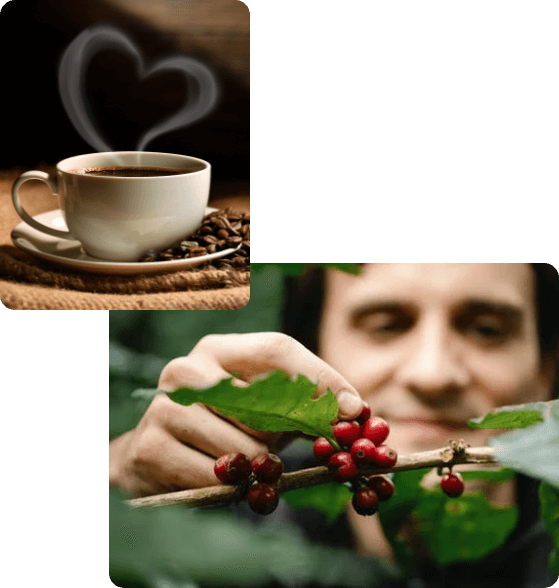 We combine the best of both worlds, which results in a high-quality, good and efficient cup of coffee, which gives that little extra. We call it coffee with benefits. A Nespresso®-compatible coffee capsule with vitamins, minerals or superfoods which, thanks to a very advanced production technology, can offer a coffee where the additives are actually end up in the coffee, without losing the taste of a great coffee.
Combining multiple ingredients in a cup of coffee was such a big challenge, especially when taking all variables in account like brewing time, taste and also all different beneficial values of the vitamins, minerals and superfoods. We have such a passion for coffee that it took so many tastings to actually stay healthy and enjoy a great taste. Coffee with benefits. The idea never let go and fortunately we were not alone in this.
Treat yourself every day
Enjoying a cup of delicious coffee while taking good care of your body and mind. Coffee that goes the extra mile for you!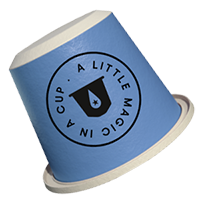 TOGETHER WE BENEFIT
The world's largest Private Label manufacturer of Nespresso®-compatible coffee capsules shared our ambition. Together we got on the boat without knowing where and how the journey would end. An important core value for Euro Caps is the following; Can not exist does not exist!
This core value is partly an explanation for Euro Caps success and how they have achieved it. Their knowledge and passion for coffee is truly second to none! The will to succeed has guided this success. Another core value for Euro Caps is; Just keep going! And it's a core value that's not just used to sound good in your business communications - no, it's much more than that. The core values ​​are deeply rooted in Euro Caps own DNA, and are practiced every day. It is therefore not surprising that they have been chosen as the top employers for the year 2020 in the Netherlands. This attitude has ensured that together we have developed a unique formula.
Now we are ready to share our experience and quality with the world and we are proud of it. We have the ambition to let consumers around the world enjoy our unique functional coffee capsules. We will deliver consistent quality; now and in the future.
Two Align is ready with a motivated team to discuss the collaboration opportunities, so that you too can let your customers enjoy our efforts!
Your own functional coffee capsules - Coffee with benefits for your customers!
Experience our power in producing the goodness of coffee combined with the benefits of CBD, vitamins and minerals.
"You can't start your next chapter if you keep rereading the previous one"